Cape Cod Trout Unlimited holds a general meeting on the second Wednesday of each month from September through May.  The meetings are open to the public.  The meetings feature a speaker on topics ranging from exotic fishing trips and local hot spots to conservation and stream restoration.
The December meeting is our Annual Holiday Party and the April meeting is our Annual Spring Banquet. 
Meetings are held at Liberty Hall on Main Street in Marstons Mills, MA. 
Doors open at 6:00 p.m. for refreshments and socializing.  The meeting begins at 7:00 p.m.  A raffle is held to help raise funds for conservation projects.
Upcoming Meetings
Wednesday, May 9, 2018
Speaker: Peter Mehegan
Peter Mehegan worked in radio and television in Boston for some 40 years. He's best known for co-hosting the Chronicle news magazine, and traveling the back roads of New England in his vintage 1969 Chevy Impala.  What his viewers didn't know was that he had waders and a fly rod stashed in the trunk.
"When our filming was done for the day," says Mehegan, "we'd seek out the nearest Maine river or stream likely to hold trout or salmon.  My cameraman too was a fly fisherman.  It was great fun."
Peter is a long time member of Cape Cod TU. He takes pleasure now in fishing the Cape ponds and the Canal with a teen-aged grandson.  He spends winters fishing the Florida backcountry out of a kayak.  He still journeys to Maine spring and fall to pursue landlocked salmon.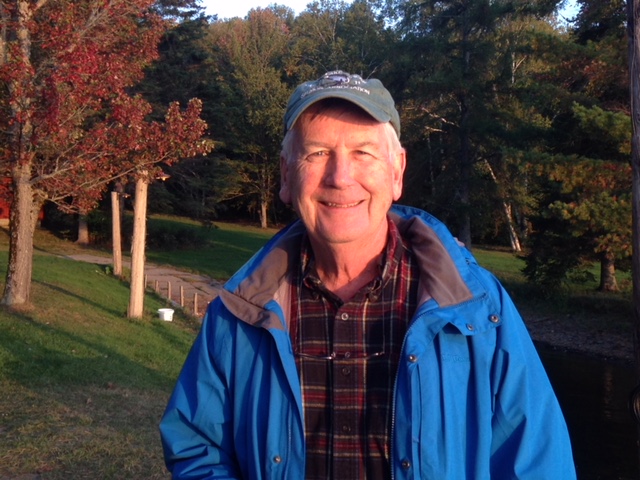 Wednesday, September 12, 2018
BBQ
Wednesday, October 10, 2018
Speaker:
Wednesday, November 14, 2018
Speaker:
Wednesday, December 12, 2018
Holiday Party